Happy feet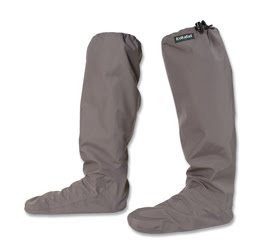 A few years back, in the dead of winter, I attempted a paddle around Vancouver Island. There are those who called it a misguided venture – and they may have a point – but I made it from Bellingham up into Johnstone Strait before I called it off. I injured my left shoulder and after getting back home, I wasn't able to paddle a kayak for six months or so, and didn't paddle normally again for more than a year.
As it turns out though, the more durable injury I suffered from that trip was not shoulder-related at all. The frigid temperatures and the fact that my feet were always wet ended up giving me some kind of frostbite. (I'm not sure that what I got was technically frostbite, maybe frost-nip or some other variation on the theme, but I'm calling it frostbite anyway.) There were days when I would literally pour near-boiling water on my feet just to try to get some feeling back into my toes. The result of my foolishness is that my toes now are incredibly sensitive to cold and once they have chilled past a certain point, I am unable to get them warm again without some kind of warm water immersion. Hot tub, anyone?
I have found that if I can keep my tooties dry, I can keep them warm and I have a new way to keep them dry now that I'm pretty happy about: Kokatat's Launch Socks. They're made out of Kokatat's proprietary Tropos 3 layer fabric, which means that they are both waterproof and breathable, and the knee-high cut means I can get pretty far out from the shore while still maintaining an outstanding comfort level.
I figured, since I used them again this morning, I should at least mention them.