Guilty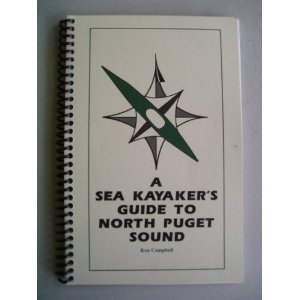 There's really no way around this, I guess. I figure that it's not that unusual – to google yourself – but it does seem to speak to a somewhat narcissistic and shallow side of the human condition. In this case, my human condition. But don't tell me you've never done it.
I don't know exactly how I got to the site or what winding path took me between one URL and another, but I found out, to my surprise, that I am represented on amazon.com, quite without my meaning to be there.
A Sea Kayaker's Guide to North Puget Sound
, which has been out of print for a few years now, is available
here
for $7 more than it sold for when I put it out. I don't know whether to feel flattered or unremunerated. (If I had any copies left, I might put them out on the interweb myself, eh?)
I do have more copies of the others in the series, however. (South Puget Sound… The San Juan Islands), and they are only $12.95 + shipping. Also, I'm hard at work – or is that hardly at work? – on a big guide book covering kayaking locations all over western Washington. I am proud of the writing I've done, and I think everyone should buy a few of these books, I just feel a little funny looking myself up this way.
But I'll get over it.