Gone to a land down under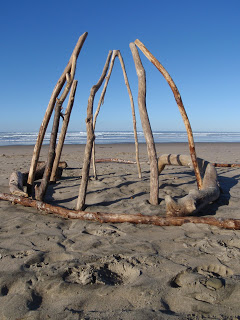 No, I'm not going to Australia. Not that far "down under." I'm just going to Oregon, the land down under Washington, for the weekend. I'm doing a weekend trip along the Oregon coast with a group of women who book this same weekend every year. We're staying in Cannon Beach and I'm figuring we'll do a few days on the coastal bays – Tillamook, Nehalem and Netarts, for example – poking through the backwaters, enjoying the late summer sun.
Of course, there's no guarantee of sun there on the coast. It could be socked in thicker than chowder on the shore, even when the sun is shining elsewhere. We'll have to play it by ear. As always.
In addition to the kayaks, I'm taking some SUPs down this year as well. By popular demand. Everybody wants to walk on water.