Going to the beach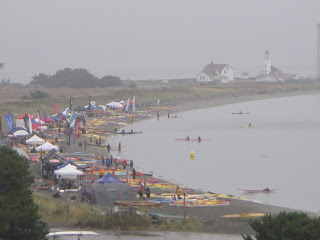 We're leaving today for the Port Townsend symposium, right after swim lessons. It's just me and the boy going up this time, a couple of nights in the Hotel Westfalia with the progeny. It will be good; he travels well.
I don't know what to expect from this year's edition – I don't expect much. The program is stripped way down from where it once was – no presentations, no house parties, drastically fewer vendors and manufacturers – and it would not surprise me if this were the final one. The TAPS meeting is at 7:00pm on Friday and I am planning on going to that, mostly to hear what the death rattle sounds like. (Of course, I could be wrong. I believe I've said some of this before and I was obviously in error then.)
The boy's down for his nap at the moment. That sounds like a good idea.