Five dollars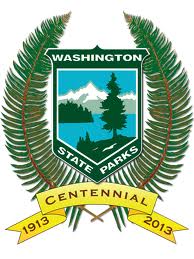 I registered the motorcycle the other day and, as I was getting ready to pay, the lady behind the counter asked me if I wanted to put an extra five dollars on my registration to go toward funding State Parks. I said yes; I always say yes. 
It's a strange way to go looking for money but I suppose the park system has to get it where they can. If funding the parks was more of a priority, it might not be necessary but that is, unfortunately, not the case. Washington is way underwater, budget-wise, and the burden of catching up again – if it's even possible – is going to fall harder on the parks than ever before. And that's saying something.
I wonder how many people agree to up their vehicle registrations to help the parks. I wonder if it will really do any good.