First day back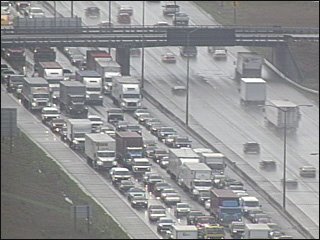 When you're on the water, paddling into a pocket cove on a sunny afternoon, and you wave to the people on shore, they almost always wave back using all their fingers. When you get back home again, back to work, back to the city, you'll notice that people often use only one. We're just so busy, I guess.
The first day back can be tough. Reassimilating into a world that moves so fast, with no apparent purpose. If you are not moving, you'll be run over. When you call customer service, you will talk to a machine – and spend a long time waiting for the privilege. There are chores to be done that pile up faster than any hope of accomplishing them. You'll prioritize, miss meals, lose your keys, guess wrong, wait in line, get pulled over, prioritize again, all with one eye on the skittering economy and the other gazing wistfully at the distant, snow-covered peaks.
If you're anything like me, it doesn't take long after getting back before you're planning the next escape.