Fallen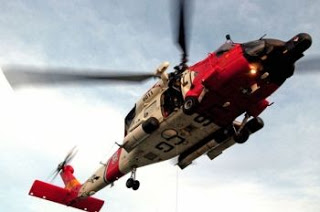 Thoughts and prayers go out to the families of the crew of the Coast Guard helicopter that went down last Wednesday at La Push.
Preliminary indications
suggest they flew into the power lines that stretch across from La Push to James Island, killing 3 of 4 crew members. The accident means, among other things, that there are 6 children who no longer have a father, and that's a shame.