Equinox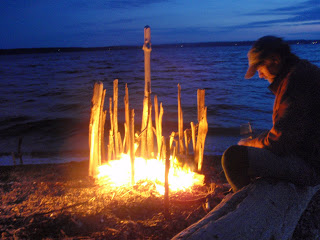 There's a rumor going around that it's supposed to get up to 67 degrees today. The first day of spring. If it's like yesterday – but without the wind – I have no doubt we'll get there.
I'm planning on doing the race today down on Ruston Way. Hard to know what to expect. I don't do "fast" very well but I do love the venue. I think they picked the perfect weather weekend for the event and it would be a shame to miss it.
I suppose, if I'm planning on paddling a 4+ mile race later this morning, I don't really need to head down to the Foss for the morning ritual. I don't need to, but I think I might go anyway. That's why it's called a ritual, after all.
From here on out, for a few months anyway, the days will be getting longer and the nights shorter. And that is a good thing.