Don't forget to change your clocks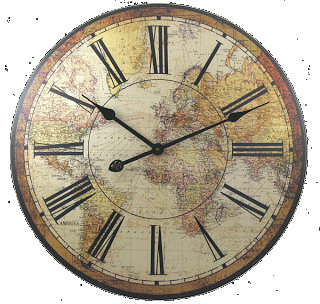 I'm worried I may be turning into Andy Rooney, the iconic reporter who used to round out each broadcast of 60 Minutes with questions that always began, "Didja ever wonder why…" And then he'd go on to offer curmudgeonly insights about one non-story after another in that old-man-on-the-bench-in-front-of-the-barbershop kind of way. While I couldn't say for sure that he was senile and some of the things he had to say were mildly entertaining, he did seem at times like he was a touch soft in the melon.
Which is how I feel when I start complaining about the weather, or talking about how things used to be (when I was a kid). Old man talking here, kids. Pay no attention.
With that said, I can't believe it's daylight savings time once again. Spring won't be here for more than a week, and it's anyone's guess how spring-like it will be until it gets here. If you're like me, you've always equated "springing forward" with the promise of better weather. With the timing of DST having been changed – earlier start and later end than it used to be – those old realities have changed.
I'll tell you, when I was a kid, we had some great weather…