Counting down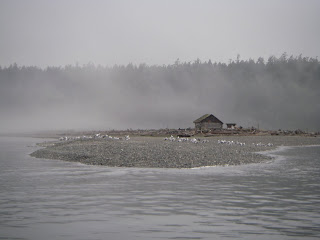 Just 2 months left now before the start of this summer's attempt at an Olympic circumnavigation. I suppose there are a few more things I still need to get done – working out the shuttles, for one thing – but other than those few remaining items, I feel ready. I wish I were starting tomorrow.
But I'm not. There's a whole lot of workin'-for-a-living yet to do before I can get started. I am, however, planning on getting up to the San Juans next weekend for a two-day traverse, from Anacortes to Friday Harbor, kind of a shake-down cruise for the Olympic Grand Circle. I will be carrying a similar weight on the board to what I will take this summer and, although I may have a few kayaking friends who will be coming along, I expect to carry all my necessary gear myself, just to see where any changes need to be made.
It's all planning and dreaming at the moment. And, while I am a huge fan of both of those pursuits, I'd really rather be out there doing it.