Copper Creek revisited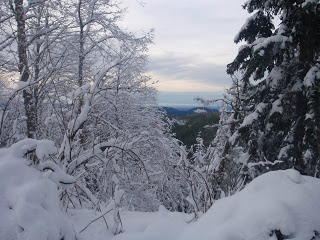 One of the reasons I started this blog – it seems like a dozen years ago or more, but it's not – is that I wanted a place to write that would serve as an "idea well," a place where I could put down some thoughts and go back and draw from them later. It's had mixed results to this point, but there are times when it feels like it's coming around.
A month or so ago I posted an entry about a trip I'd taken to the Copper Creek Hut, part of the Tahoma Trails system. After going over it a few times and reworking it ("tweaking," the kids would call it), I had something I felt that was worth sending in to visitrainier.com. And now it sounds better, flows more easily and has a new home.