Climate change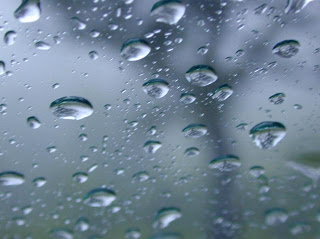 I wore a rain coat yesterday, first time in a while. It was mostly just to get up the hill, take the boy to school, nothing technical. Still, the fact that the rain is falling, that the temperature is dropping a bit, has me thinking about the weeks and months ahead.
I've got that Rainier climb scheduled, about ten days away now, and the autumn chill, along with the precipitation, doesn't bode well. I guess I knew that this little inconvenience was going to probably come up at some point, but I am remarkably good at denial when I want to be. It just seemed that, since summer was so late in arriving this year, that maybe we were entitled to a late start to the fall as well. Doesn't look like it.
I'm not complaining. This wouldn't be the Evergreen State if we didn't get the rain, after all. If I wanted to live somewhere hot and dry, there are plenty of possible spots. And I'm still here.
Probably will have to get used to the rain coat again for a while though.