Changing of the guard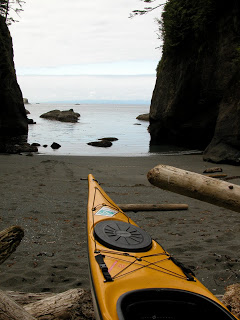 Last night's meeting of the
Matelót
went well, my final meeting as President. It has been a good year, with a lot more people getting out there than in years past, and more paddlers getting comfortable in their boats. The new President, by almost-unanimous acclamation – his vote against was the only nay – is Mark Peele. A kayaking saint, if ever there were one.
A number of club members contributed to the end-of-year slide show, with great stories and some amazing shots. I didn't get copies of any of Corky and Pam's photos of swimming with the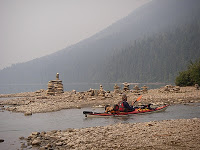 humpback whales in Tonga, but those were pretty special. Here are a few of the others, compliments of Mark Peele, Jackie Brown and yours truly.