Brrrr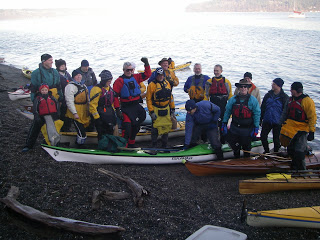 A perfect day for a paddle!
I didn't get the exact head count, but there was a group of about 20 that made it on the water today for the second annual Polar Bear Paddle… the frigid weather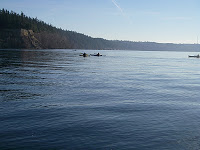 undoubtedly kept some away, but for those who did brave the temps, we had a great out-and-back to Gig Harbor. If you were one of the ones who let the cold keep you off the water, you missed out. (truth is, once we got out of the shadows and into the sunlight, it was actually quite comfortable.)
And, for now at least, we can all say we've been paddling every day this year.
PS. Pretty cool photos on the Tacoma News Tribune site here. And this morning's press piece here.