Bowing to reality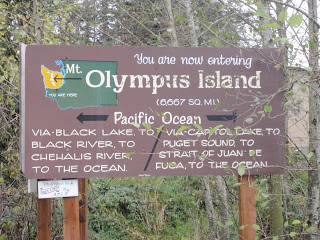 I have moved past the age where I require instant gratification. Mostly. I can accept the notion of delayed value, and I enjoy the planning process, of any endeavor, for what it is.
With that said, there is nothing more frustrating, more ill-fitting on my soul, than a job half done. I have spent much of the past year planning the Olympic Grand Circle, and with the starting date so close at hand, it pains me deeply to make the decision to not attempt the circumnavigation of the Olympic peninsula this summer.
To slide into abject self-pity is too easy – let's just say that I have a job through July and possibly into the first week or two of August. I need to work for as long as I can; as much as I wish I could continue with the trip, it would be irresponsible for me to do so at this time. I need to bring in a paycheck while it is in my power to make that happen – it will not be so easy soon enough.
It's not canceled, it's just postponed. Until such time as it becomes more practical financially, I suppose. I have to believe this, in spite of so much experience to the contrary. It is too good a trip to leave undone.