Beyond the ranges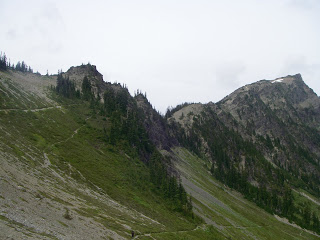 The first time that I ever heard about
James Hooper and Rob Gauntlett
was yesterday. I doubt it's going to be the last. This pair of British lads climbed Everest when they were each 19 years old, then began what was to be an epic global traverse, from the northern to the southern geomagnetic poles, that lasted one year, one month, and one day. They traveled by ski and dogsled, sailboat and bicycle and although they had their share of adversity, they remained resolute and kept their focus, and they finished the job.
Their route took them through Greenland, then to New York, where they began an 12,500-mile bicycle ride to Punta Arenas, Chile. From Chile, they crewed on an Australian expedition yacht bound for the Antarctic, via the Falkland Islands. Once they reached the geomagnetic south pole, the pair continued on to Tasmania, then finished the trip in Sydney.
Now, after having returned to their native England, James and Rob are not only the youngest westerners to climb the world's tallest mountain, they are also the first to make the 26,000-mile journey from one end of the earth to the other. Did I mention they only recently turned 21?
I wish them well and I look forward to hearing about their future travel plans but there is a part of me that is very jealous. This green-eyed part of my soul wishes it were me that was making trips like theirs.
But consider this: I was driving through Lakewood yesterday, through the melting remains of last week's snow storms, with a kayak on the roof of the van. Tires hissing on wet pavement, windshield fogging with the cold and damp. As I stopped at a red light, I glanced at the family standing on the corner, waiting to cross. A husband and wife, with two small boys, one holding his father's hand and the other still in his mother's arms.
I saw the man looking at the kayak, really looking at it from tip to tail, and I saw the way his eyes started to glaze over. For a brief second, we looked right at each other, then the light went green and I was gone. In that moment, however, I knew exactly what he was thinking. He was thinking the same things that went thorough my mind as I read about the British Dynamic Duo.
"I want to go too."