Best of times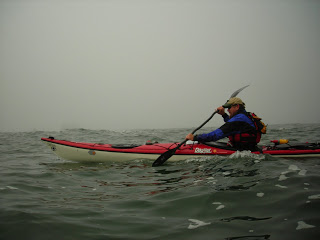 It's been a year since I first started writing in this particular forum, since I decided to get serious about the Olympic Peninsula. Or maybe "serious" isn't the right word.
It's been a year of early mornings, a year of coffee served with a view of the mountains, or the water. Windy days in a kayak, battling frothy Pacific rollers, quiet nights in the woods, where the deep forest absorbs all sound, where the flames from the camp fire flicker with an ancient light. Twelve months of driving back roads and logging tracks, missing turnoffs and eating at greasy spoons. A year of canoeing and throwing pebbles into streams, watching my young son double in age, and triple in confidence. A hundred miles or more of trail hiking, and thousands of miles of dreaming as I stare at the maps, following the contour lines with focused eye, happily living through imagination until the time comes to turn those mental wanderings into physical journeys.
Don't look now, but there's another year already on the go. I need to venture out and meet it. After all, it's not that life is so short, it's that you're dead for so long.