Bad weather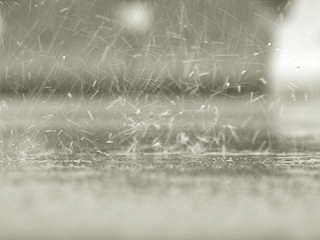 It's cold out there today, and wet. The talk is, it's going to freeze by Friday, maybe even snow by the weekend. (Seems to me that's what happened last year about this time… I could look it up, but it's not that important.)
It doesn't matter. I was just thinking today about the whole concept of bad weather, the idea that weather can be "bad," or "good," for that matter. I taught classes today at Point Defiance, twenty-odd high school kids hiking through the raindrops in t-shirts and hoodies – and that one kid who wore shorts – and I heard my share of complaints. And rightly so. They weren't dressed for it, with one or two exceptions, but the fact that they didn't allow for the November Northwest climate doesn't mean that the weather was bad.
The weather only seemed bad because they weren't prepared for it. It was weather – that's all. Lord knows I complain about it too, not to mention all the other things I carp about, but the weather just is what it is. I have learned to dress for the conditions, which is something that these kids still have to reach an understanding about. So, I can feel superior about that.
Oh, but I still have much to learn myself. Maybe not about the weather, but pretty much everything else. There are plenty of other things we cannot change and I'm starting to think that it just may be that the way we deal with those things is what really matters.