Back to the Foss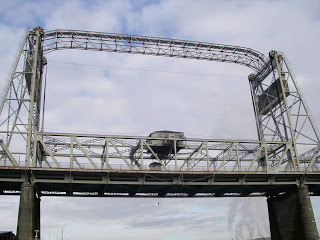 The wind has been blowing all week. It's warmer now, not the bone-chilling temps we saw a few days ago, but the early morning breezes have been enough to consistently keep me off the water. I doubt it's gotten much below 10 knots on any given morning, and it's significantly stronger than that right now.
The immediate result of all this breezing is that my pre-dawn ritual, my early morning eye-opener paddle, has had a change in venue. The Narrows is breathing hard again this mornning and when the wind blows in opposition to the current, it's not the way I want to start my paddleboarding day. It would be challenging enough if it were light; in the dark, the conditions are just not appealing.
If there's one place where it's still workable, however, it's the Foss. Even when the winds are at their most ferocious, there are still places along the old City Waterway that are glassy and fast. The tea is steeping in the thermos, it's 4:00am, I've got the 12'1″ on the roof rack and I'm heading out the door. Back to where I used to go every morning, back to the yachts and the lights, the city sounds and the industrial shadows.
Good morning, Tacoma.