Back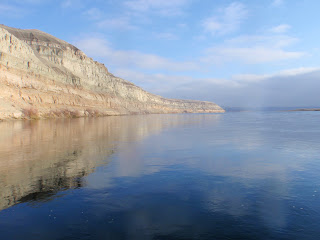 Okay… let's get the weather myths dealt with right from the start: it's no colder in the Tri-cities than it is over on this side of the Cascades, at least not this week. Which is chilling me at the moment, to the bone, but really, I was grateful for the weather the last few days on the Hanford Reach. Cold in the mornings, sure, but downright comfortable on the water, with the fat winter sun perched on my shoulders.
The Reach was an amazing trip… unending vistas and a complete lack of scale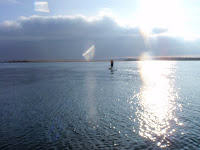 that made the float seem even more alien and wonderful to me. I'll get a trip report up on the Azimuth site in the next few days but until I do, here are a few shots to set the mood.