An anniversary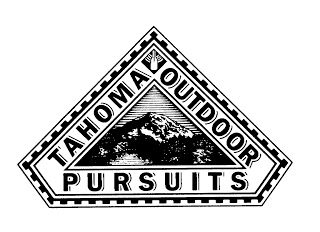 The time does fly, yes? It was twenty years ago this week that I started working for Tahoma Outdoor Pursuits as a canoe guide. It was up at Farrell's Marsh, in Steilacoom, WA, a week of doing twenty-minute canoe trips for groups of 6th graders on the cloudy, brown water of the bayou. I remember they were especially delighted with the frog's eggs they found as we paddled.
Tahoma Outdoor Pursuits was put together in the late 1980's as a partnership between two Tacoma couples, each of whom had been long-time outdoor enthusiasts. Rob Hignell, an English kayaker and skiier, was a gifted instructor and the driving force during those early times. He hired me, first to do the canoes at the marsh that week in April, and later to be a kayaking guide, instructor and retail manager. He sold the company in the fall of 1993 to Marmot of Bellevue and it was co-located with Backpackers Supply up until it officially became Azimuth Expeditions back in 2004.
Two decades. Is. A long. Time.