A Good day for a wood stove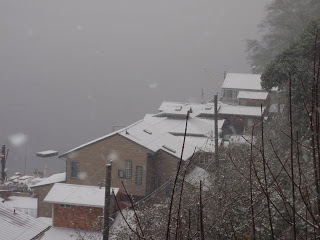 There are few things more beautiful than an early snow. It is a white blanket that covers up the scars of fall, that coats the bare trees and the rocky beaches in a mantle of singular grace.
Drivers don't seem to like it much, and I will admit that the loss of power and water does tend to take some of the shine off of the occasion, but you have to take the long view (or perhaps the wide view), and appreciate it for what it is.
Because it will not last.