A Change in the weather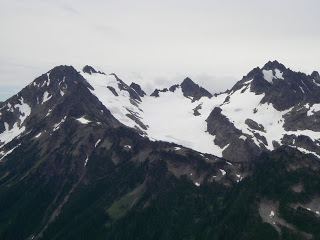 It's snowing. In the Cascades, it's coming down thick and fast – Crystal Mountain ski area, not far from Seattle, is planning on opening tomorrow – and it's starting to accumulate out on the peninsula as well. The forecast for the next few days is calling for a mix of rain and snow almost everywhere except on the coast, and for tonight, snowfall of 2-4 inches. I expect that there are locations, especially in the higher elevations, that will see even more.
I bought a new pair of snowshoes last year. MSR Lightning Ascent… lightweight and strong, with superior traction in virtually any backcountry conditions. Or so they say. I haven't actually used them yet. They've been sitting out in the garage, right where I left them the day I brought them home. It's a crying shame.
I actually did have plans to use them last year (which is why I got them), but the trip I had in mind lost out to the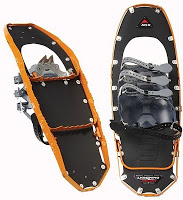 Puget Sound Challenge, and I traded my snowshoes for a paddle and a SUP instead. I was thinking about a winter crossing of Anderson Pass, from east to west, up from the Dosewallips and out through Enchanted Valley. It would probably end up being about 50 miles of hiking, much of it on trails but with all of the high country around the pass completely covered in snow. Five days? Six? I don't know.
I've done the route before, but only in summer. The idea of following the Quinault from its source to the lake has always intrigued me and the thought of doing it in winter interests me even more. I can see me stepping out onto a glistening white meadow, hear the sound of my footsteps crunching in the snow. I can feel the weight of the rainforest as I walk along the river. I can hear the droplets popping and clinking as they fall on the canopy above my head. This is a busy trail in the summer; there's a good chance I could have it to myself if I went in, say, February.
And I'd get the opportunity to really come to appreciate those snowshoes.